Shortlink :
https://www.oananews.org//node/655028
The shortlink copeid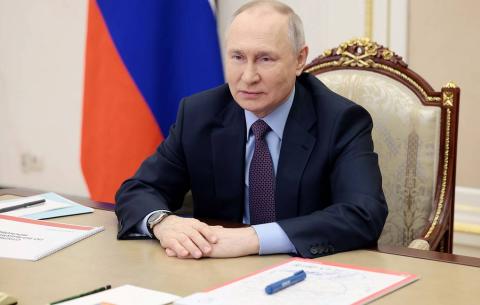 Russian president congratulates women on International Women's Day
MOSCOW, March 8. /TASS/. Russian President Vladimir Putin congratulated Russian women on International Women's Day, adding that respect for women and motherhood is cherished in Russia as an "unconditional value."
"Reverence and respect towards women and motherhood is an unconditional value for us, something we have been passing on from generation to generation," Putin said in a video address, recorded against the backdrop of the statue of Russian Empress Catherine II the Great in the Kremlin's Senate's Palace.
The president went on to say that in Russia, International Women's Day "is always filled with special warmth and meaning, with the most kind, joyful and sincere feelings."
In his words, on this day everyone is "addressing words of love and admiration to their mothers, grandmothers, sisters, wives, daughters, and girlfriends, eager to please their loved and dearest ones, to hug them and say something they might not have time to say every day amid the fast flow of events, to give their love, convey the kindest feelings and say the most sincere words to those who believe in them and wait for them at home in times of trial and separation."
Putin also emphasized that many things in life depend on "hard work and generous souls" of women, and praised the effort they "put into taking care of children and ensuring love, comfort and harmony" in their families.
He said that women's "unwavering responsibility," their ability to take into account the minutest details and all aspects of their job, as well as all their best qualities shown in various professions deserve particular recognition and respect.
"Dear women, on this new spring day, I want to wish you love and mutual understanding with the people you love, and may the warmth that your hearts so generously share return to you and keep you warm too," the Russian leader added.
Photo by Mikhail Metzel/POOL/TASS