Saudi Arabia Sets A Date For Operating The Electrical Interconnection With Iraq, And Aims To Supply Energy To Europe Through It
Printer-friendly version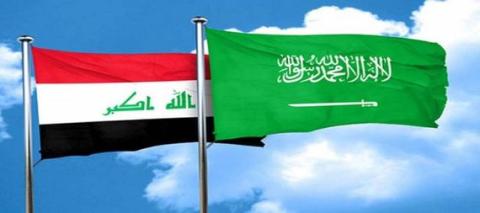 Baghdad / NINA / - The CEO of the Gulf Electrical Interconnection Authority, Ahmed Al-Ibrahim, expected today, Wednesday, to operate the electrical interconnection project with Iraq at the end of the year 2025, after completing its implementation.
The Saudi newspaper, Al-Youm, quoted Al-Ibrahim as saying that the start-up ceremony for implementing the electrical interconnection with the Republic of Iraq next week represents the first work for years between the two sides, to crystallize the interconnection project between the GCC and Iraq.
He added that the project will supply southern Iraq with electric power, and is considered the first for cooperation and trade exchange between the GCC countries and Iraq in the long run.
Al-Ibrahim also indicated that the establishment of Al-Wafra station came to strengthen the electrical connection point with the State of Kuwait, and to be the starting point for linking with the State of Iraq with a strong network that serves the two countries.
He noted that there are discussions with the Iraqi side to develop a vision to expand the electrical connection with the rest of the regions in Iraq, and it is possible to extend the connection with Turkey and reach European countries through Iraq.
Al-Ibrahim explained that the discussions are still in the early stages, as we are currently focusing on implementing the initial linkage project, and after completion, we will prepare studies in this matter.
The CEO of the Gulf Electrical Interconnection Authority went on to say: Part of the studies conducted by the Authority is the economic feasibility, as a result of the opportunities that exist in this regard, while we will crystallize it into an accurate study that shows the economic feasibility of the interconnection project.
He pointed out that there are discussions between the Gulf Electricity Interconnection Authority and Iraq about the electric tariff, indicating that it will be an appropriate tariff.
This comes at a time when the Minister of Electricity, Ziyad Ali Fadel, discussed from the headquarters of the Gulf Interconnection Authority in Saudi Arabia, the progress of the (Iraqi-Gulf) electrical interconnection project to achieve the technical stability of the network and the exchange of energy benefits.
According to a statement issued by the ministry, the minister's visit also came from reviewing the position of signing contracts related to them, the stages of completion and the implementation plan for the sections of connecting lines inside the State of Kuwait.
It added that Fadel discusses at a number of proposals to develop the link, and discuss preparation for the second phase of the project./ End