A Silver Medal For Iraq In The Asian Athletics Championships
Printer-friendly version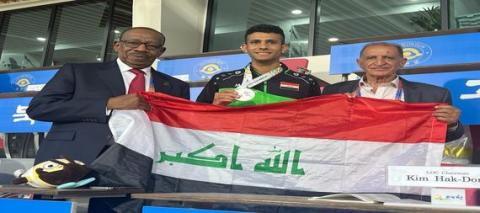 Baghdad / NINA /- The young runner, Mustafa Mohsen Hizam, won a new silver medal for Iraq in the Asian Youth Championship in the 1500m race, which is currently being competed in Yuchin, South Korea.
Mustafa Mohsen Hizam finished second in the 1500m race, after covering the distance with a time of 3.52.18 minutes. This achievement is considered great, since the runner Mustafa is still in the youth age and is one of the youngest competitors in the championship.
The Iraqi Federation is counting on young talents to build a solid base on which to build on future achievements.
It is noteworthy that Iraq had previously won a bronze medal in the Asian Championship in the 3000m race through the young player Zain Al-Abidin Mukhlis./ End