Shortlink :
https://www.oananews.org//node/668620
The shortlink copeid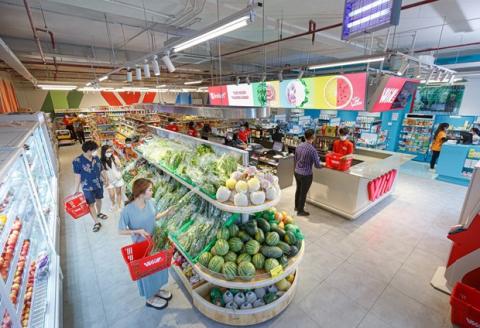 Vietnam's Masan Group secures 200 million USD investment from Bain Capital
Hanoi, October 2 (VNA) - Vietnamese conglomerate Masan Group on October 2 said it has secured funding of at least 200 million USD from Bain Capital, one of the world's leading private investment firms with approximately 175 billion USD in assets under management. The investment would be in the form of convertible dividend preference share at a price of 85,000 VND (3.5 USD) per share which can be converted into ordinary shares at a 1:1 conversion ratio, Masan said in a statement, adding that proceeds would be used to strengthen its financial positions. Danny Le, General Director of Masan Group, said Masan wishes to cooperate with Bain Capital to promote its vision in which consumers are put at the centre, thus becoming a platform serving their daily needs. Barnaby Lyons, a leader of Bain Capital, noted his belief that Masan has many solid foundations, and a suitable vision and growth strategy to succeed in an attractive and fast-growing consumer market. Vietnam has been regarded as the fastest-growing consumer market in Southeast Asia in the 2022-2040 period, with an estimated annual rate of 7.7%, which is attributable to its rapid urbanisation and the rising number of consumers with higher income and more diverse needs. Masan said it expects that the transaction will be completed in 2023 and it will continue to seek other strategic equity solutions, including reducing the proportion in non-core business and increasing liquidity./.