Shortlink :
https://www.oananews.org//node/655638
The shortlink copeid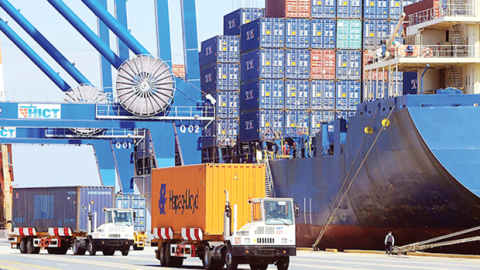 Vietnam: Green logistics key to green transition process
Hanoi, March 16 (VNA) - Green logistics is increasingly popular on the business radar, given consumers' interest in environmentally friendly products and the trend in green transition now underway globally. A 2022 report on Vietnam's logistics industry defined the term as logistics activities that protect the environment and mitigate negative impacts, hence a sustainable balance between socio-economic and environmental goals. The report showed that up to 73.2% of the firms surveyed said they have made green logistics part of their business strategies. According to the survey, the biggest barrier to Vietnamese companies in greening up their logistics activities is finances. Experts said green logistics is an inevitable trend of the future, as it reflects positive corporate responsibility and helps firms improve their competitiveness. Many global logistics groups have been requesting their service providers adhere to a number of emissions standards. They advised firms to take advantages of assistance and incentives from the State and other organisations, and stressed the need for the authorities and competent agencies to complete the related legal framework, issue policies encouraging such sustainable operations, and plan and develop infrastructure facilitating multimodal transport. Vietnam ranks 11th out of the 50 countries in the 2022 Emerging Market Logistics Index released by logistics and freight provider Agility. The country's freight and logistics market is expected to grow at a compounded annual rate of 5.5% in 2022 – 2027./.