Shortlink :
https://www.oananews.org//node/666147
The shortlink copeid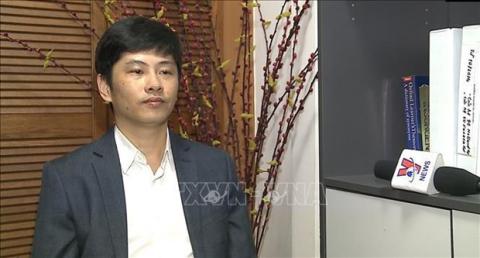 Vietnam, Singapore are top important partners of each other in fields: expert
Singapore, August 27 (VNA) – Vietnam and Singapore are top important partners of each other in many fields from trade and investment to diplomacy, security and defence, said Dr Le Hong Hiep, a Senior Fellow at the Vietnam Studies Programme and the Regional Strategic and Political Studies Programme of the ISEAS – Yusof Ishak Institute. Talking to the Vietnam News Agency (VNA)'s resident reporters in Singapore ahead of Singaporean Prime Minister Lee Hsien Loong's official visit to Vietnam from August 27-29, the fact that leaders of the two countries have regularly paid mutual visits is understandable and a positive trend. PM Lee's upcoming visit will contribute to strengthening the bilateral relations, enhancing strategic trust between leaders of the two countries, and realising signed agreements and signing new agreements, especially in the field of economic cooperation. According to the expert, those activities will contribute to deepening the bilateral strategic partnership and help the two nations achieve their goals, especially in economic development. Hiep said that the Vietnam-Singapore relationship has developed quite comprehensively over the past time, covering different fields from diplomacy, security, and strategy to trade and investment. Particularly, in recent times, the two countries have also expanded cooperation to new fields, including green economy, digital economy, and innovation. The investment ties between the two countries, especially Singapore's investment in Vietnam, is a bright spot in their bilateral relations. In recent years, Singapore has recorded the largest amount of registered investment capital in Vietnam. In the first seven months of 2023, among 94 countries and territories investing in Vietnam, Singapore ranked first with total investment of nearly 3.64 billion USD, accounting for more than 22.4% of total investment capital in Vietnam. Besides investment poured by major Singaporean enterprises such as CapitaLand, Sembcorp, and Mapletree, Singapore has also acted as a gateway to bring international capital into Vietnam as many multinational companies invest in Vietnam through legal entities established in Singapore. Singapore is also a gateway for many Vietnamese businesses to call for capital from foreign investors, or to reach out to the international market, typically in the case of electric vehicle manufacturer VinFast. He recommended that in the coming time, the two sides should continue to promote cooperation in traditional fields such as infrastructure development, education and training, trade, and investment. On the other hand, they need to step up cooperation in new fields such as climate change response, green economy, digital economy, and innovation which they have great potential for cooperation and match with the development goals of the two countries. Hiep added that the two countries are discussing the development of offshore wind farms in Vietnam and exporting wind power to Singapore. Those projects not only help the two countries work towards reducing greenhouse gas emissions and achieving net zero emissions in the future but also help Vietnam exploit the great potential of renewable energy. In addition, as the two sides share strategic visions on the regional and international security situation, they can also consider deepening bilateral cooperation in security and defence. They can also enhance consultation and coordination in international forums to better protect their national interests and contribute to the maintenance of a rules-based international order. Hiep assessed that in the Association of Southeast Asian Nations (ASEAN), Vietnam and Singapore have close strategic mindset. In particular, both countries emphasised the role of a balanced diplomatic strategy, strategic self-reliance, supremacy of international law, as well as the need to maintain an international order based on international law. He said that both countries also share a vision of a united, cohesive ASEAN that plays a central role in the regional security architectures. All these create favourable conditions for the two countries to consult and coordinate their views and stances on issues of common concern. According to the expert, in the near future, the two sides need to coordinate their views to solve basic issues which are directly related to bilateral interests such as the East Sea or the water resource management in the Mekong River. Other issues include the political crisis in Myanmar, and ASEAN's relations with the US and China in the context of increasingly fierce strategic competition between the two powers. Such coordination activities will contribute to strengthening political trust between the two countries, thereby helping to deepen the bilateral strategic partnership in the long run, he stressed./.