Vietnamese village named among world's best tourism villages
Printer-friendly version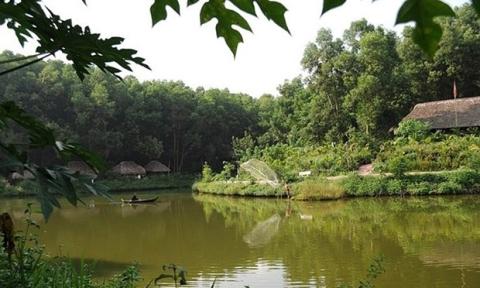 Hanoi, March 14 (VNA) – The Thai Hai reserve area, home to an ecological house-on-stilts village in the northern province of Thai Nguyen, was named as one of the 32 Best Tourism Villages 2022 by the UN World Tourism Organisation (UNWTO), during a ceremony held on March 12 in Saudi Arabia.
Thai Hai village is located in the north of Thai Nguyen province and is the only Southeast Asian representative to make the global list, reported Radio The Voice of Vietnam (VOV).
Situated just an hour drive from Hanoi, the site covers an area of 70 hectares and is home to a total of 30 traditional stilt houses belonging to the Tay ethnic minority people.
The village is capable of accommodating roughly 500 guests, thereby allowing tourists to participate in eco-tourism activities whilst exploring the traditional culture and lifestyle of the local Tay people.
Visitors to the area can experience daily living alongside villagers, taking part in activities such as growing and collecting vegetables, as well as going fishing and having fun by playing traditional games.
In 2022, a total of 136 villages of 57 UNWTO member countries were nominated for the title. Of the total, 32 villages from 18 countries globally were awarded the title, with some of the villages featured including Dazhai of China, Pyeongsa-ri of the Republic of Korea, Lamas of Peru, and Sauris-Zahre of Italy.
According to the UNWTO, the award recognises rural destinations that embrace tourism as a driver for the cause of development and new opportunities for jobs and income, while simultaneously preserving and promoting community-based values and products.
The award also acknowledges villages for their commitment to innovation and sustainability across all spheres, including economics, social affairs, and the environment, with a specific focus on developing tourism in line with the Sustainable Development Goals (SDGs)./.