Shortlink :
https://www.oananews.org//node/178276
The shortlink copeid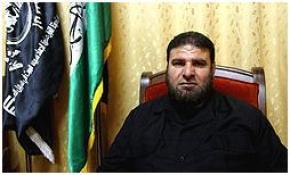 Resistance Leader: US, Israel Responsible for Failure of Palestinian Reconciliation
TEHRAN ,April 27(FNA)- Secretary-General of Palestine Popular Resistance Zakaria Dughmoush condemned the attempts made by the US and the Zionist regime to sow discord among different Palestinian groups, and dismissed the allegations that Iran is interfering in the relations among Palestinian factions.
"The Islamic Republic of Iran wants national unity among the Palestinians and these are the Zionists and the Americans who trouble national reconciliation and end of differences among the Palestinians," Dughmoush told FNA on Wednesday.

His remarks came after Head of the Palestinian Authority Mahmoud Abbas claimed that Iran has ordered the resistance group, Hamas, to oppose Palestinian national reconciliation plans.

Dughmoush also appreciated Iran for its spiritual supports for the Palestinian people, and said Tehran has always shown its desire for the consolidation of national unity among the Palestinians.

A large number of Palestinian groups and figures condemned Abbas for his recent accusation against Iran, underlining that Tehran has always sought to boost unity and solidarity among Palestinian groups.

Khaledeh Jarrar, a member of the Popular Front for the Liberation of Palestine, also expressed deep surprise at Abbas's remarks, and said that reconciliation needs real Palestinian resolve.

She further underlined that animosity among the Palestinian groups merely serves the interests of the Zionist regime.