Iranian Deputy FM to Visit Egypt Soon
Printer-friendly version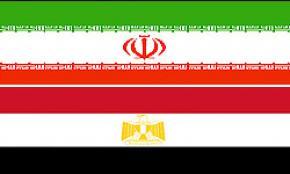 TEHRAN, May 4 (FNA)- Iran's deputy foreign minister is due to visit Cairo in the near future to discuss ways to expand relations and cooperation between the two regional powers, a senior Iranian legislator announced on Tuesday.
During his recent visit to Qatar, Iranian Foreign Minister Ali Akbar "Salehi had a phone conversation with his Egyptian counterpart and it was decided during the phone talk that Iran's deputy foreign minister should take a trip to Egypt in coming days," member of the parliament's National Security and Foreign Policy Commission Mohammad Karami Raad told FNA.
He described the trip as an additional effort by the Iranian side to pursue resumption of good relations between Tehran and Cairo in a proper manner.
Earlier this week, Salehi had announced that a joint meeting with his Egyptian counterpart Nabil al-Arabi is on the agenda of his future visit to Bali, Indonesia, where he is due to attend a Non-Aligned Movement (NAM) meeting.
"Iran, Egypt and Cuba are at present members of the NAM troika and the foreign ministers of the three countries are due to meet and confer with each other on the activities of the NAM in a meeting of the bloc's foreign ministers in Bali, Indonesia" in May, Salehi told FNA on Sunday.
After the collapse of Hosni Mubarak's regime, the Iranian and Egyptian officials voiced their interest in the resumption of diplomatic relations between the two countries and Iran's top diplomat Ali Akbar Salehi officially invited Egypt's newly appointed Foreign Minister Nabil al-Arabi to pay a visit to Tehran.
The invitation letter was submitted to the Egyptian foreign minister during a meeting between Director of Iran's Interest Section in Cairo Mojtaba Amani and al-Arabi.
Egyptian daily, al-Ahram quoted the spokesman of the Egyptian foreign ministry as saying that Salehi in his message had lauded the recently uttered positive remarks by al-Arabi about the promotion of bilateral ties with Iran.
Al-Arabi in his first press conference earlier this month announced Cairo's preparedness to open "a new page with Iran".
The official went on to say that the Egyptian government does not see Iran as an enemy state, noting the two countries have historically rooted relations.
He further stated that establishment of diplomatic ties depends on the Iranian side.
In reply, Salehi also said that Iran is ready to resume relations with Cairo.