Shortlink :
https://www.oananews.org//node/193278
The shortlink copeid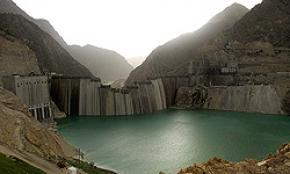 Highest Concrete Dam in Iran Inaugurated
TEHRAN (FNA)- Iran's highest concrete dam launched operation during a ceremony attended by President Mahmoud Ahmadinejad in the Western Chaharmahal and Bakhtiari Province on Wednesday.
The 230 meter-high Karoun 4 Dam has been built by Iranian experts at the cost of about 900 million dollars and has the capacity of storing 2.2 billion cubic meters of water.

The reservoir is designed to generate 1000 MW of hydro-power and prevent downstream floods.

Iran is considered among advanced countries in area of dam construction and engineering. The country inaugurated the Zirdan reservoir in Southeastern Iran on Monday.

The reservoir, which has the country's second roller compaction concrete (RCC) dam, will provide drinking water to 260 communities, including the Chabahar port. It has the capacity of storing 207 million cubic meters of water.

The country also inaugurated the Kamal-e Saleh dam in Markazi province, Central Iran in May.

With a capacity of storing 110 million cubic meters of water, the dam can supply water for the provincial cities of Shazand and Arak as well as the major regional industries.

It is located in Shazand, 74 kilometers Southwest of the capital city of Arak in the Markazi province.