Kuwait''s foreign ministry holds special presentation on Mubarak Al-Kabeer
Printer-friendly version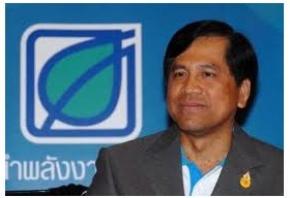 By Ali Al-Herz KUWAIT, Aug 7 (KUNA) -- The Foreign Ministry held a special presentation for heads of diplomatic missions in Kuwait Sunday regarding the various phases of Mubarak Al-Kabeer port in Boubyan Island.
Foreign Ministry Undersecretary Khaled Al-Jarallah said at his opening speech that the goal of the presentation was to shed light on the project and clearly explain to all everything concerning the aspects of the vital project and its benefits, adding that initially the project began years ago, however the current media stir called for more explanation on the venture.
"The Mubarak Al-Kabeer project did not come from thin air, it's amid carefully at Kuwait developmental plans which aims at reviving northern cities in the country," Al-Jarallah explained.
The Kuwaiti diplomat explained that such Kuwaiti "project does not intend to suffocate, as some mentioned in the media, our neighboring brothers in Iraq, but only establishes a project from a comprehensive vision in collaboration with Iraq and bilateral development between the two countries, and in the region." For his part, the Assistant Undersecretary of Public Works Ministry Eng. Adel Al-Turki said that work in Boubyan Island has many strategic goals, including the establishment of commercial, economic centers, in addition to civilian complexes in the area.
Al-Turki also denied that the port will obstruct sea traffic navigation nor it will effect it, adding that the port will be built through three stages and will connect to Al-Sabbiya area and Kuwait's main road networks.
Meanwhile, the Assistant Director of Kuwait's Naval Operations in Shuaiba Port Tawfiq Shahab said that the country has two ports, Shuaibi in the south and Shuwaikh in central Kuwait, and time has come to build the third port in the north to minimize the load on t he consumer and projects.
Shahab added that such port will be investing in industrial projects, including oil ventures. He rejected the idea that sea navigation obstructed by the new port, particularly through the use of modern navigation equipment and machinery that have similar geographical location which in turn help boost imports and exports of that port.
For his part, the Deputy Director of the Public Environment Authority (EPA) Ali Haidar said that Mubarak Al-Kabeer port was considered one of the most vital developmental projects presented to EPA for review and assessment, especially with regard to issues related to the environment and meeting international standards.
Haidar added that all needed precautionary environment measures were taken into consideration so that it "serve" and not "hurt" the country, noting that the Authority has made a very "expensive standards and conditions" which would prevent the port from causing environmental hazard.
The Kuwait i official asserted on the importance of constant follow-up tasks regarding the establishment of the port to ensure safety in the current time of the area and in the future.