MOSCOW, August 29. /TASS/. Agreements to the amount of $347 mln were signed during the Cloud City BRICS International Innovation Forum, the Forum's press service told TASS.
Belgian investor Ahlers Rus has increased the area of its warehouse complex in the industrial area of Gorelovo, Lomonosov district of the Leningrad region, a representative of the press service
MOSCOW, October 11. /TASS/. The wider land borders of the Russian Arctic zone, which were formalized in 2020, and the offered incentives have attracted investors in the Far North.
Tokyo, Dec. 17 (Jiji Press)--Major British private equity fund Permira has revealed a plan to spend up to 300 billion yen for large acquisitions of businesses in Japan and other parts of Asia.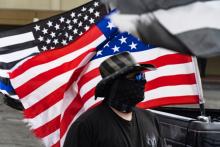 WASHINGTON (Sputnik) - Many US businesses continue to be interested in the Russian market, which they expect will recover over the next three-four years, Kyle Shostak, director of Navigator Prin
KUWAIT, February 14. /TASS/.